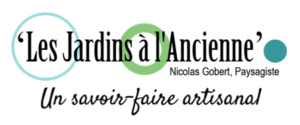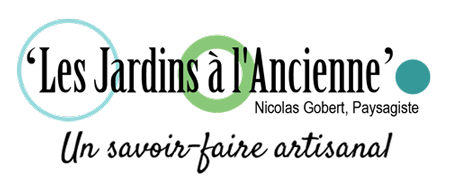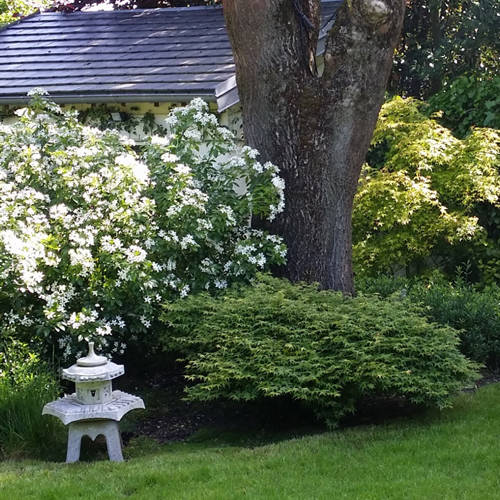 Ideas that have germinated...
The whole difficulty of landscaping this garden was to leave the existing one, in order to maintain a minimum of elements, plants and other attractions of it and to make it evolve towards a Japanese garden. This without disconnecting it from its urban but vegetal environment, so as not to parachute a garden that would not fit into its environment.
We therefore consulted many works and decided to keep as much vegetation as possible, both in the periphery and in the centre, by working on soil movements (altimetry and planimetry). To achieve this goal, we have integrated into this garden: mineral (quartzite), slate flakes, slate flakes, and Metal Tesa,lighting, plants, which can be remembered or identified in the Japanese garden. So we worked to maintain the garden, providing a Japanese orientation.
This was the will of the customers, who share their time between France and Japan and who made us a very precise request: this garden had to be seen from a veranda in height, but had to remain on the human scale, without leaving room for No sensation of monumentism or detachment of the House of the garden and conversely.
Our plans arehandmade, on a drawing board, to keep control of our achievements (the head drives the hand), not to limit our creativity to the possibilities of a software or a mouse... often less than Our gray cells.

Japanese Garden
Japanese Gardens are an adaptation of the Chinese gardens by the Japanese. All art is to make a landscape totally shaped by the hand of man, perfectly natural, using a method that is reproduced to infinity and for all the elements of the garden. Of course, conifers, Heath plants, mosses and lichens, but also Minerals, are widely used.
In Japan, the garden is attached to the tea ceremony and spirituality. You have to know yourself to make and sublimate a Japanese garden, but also to make it endure in time.