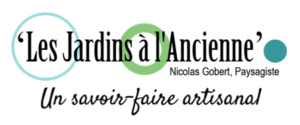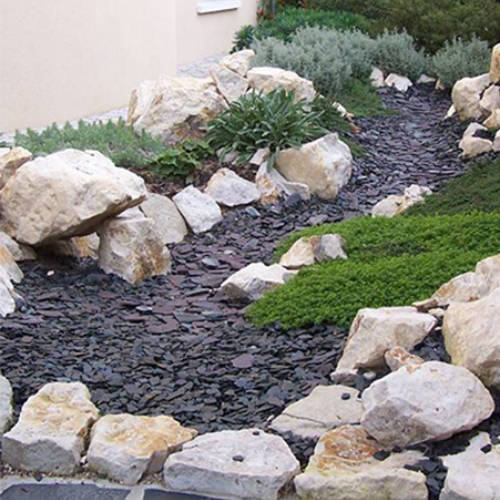 Ideas that have germinated...
The front part of this South garden had many handicaps, which were consecutive to the construction of the house. There was no more plant land, but only sub-layer lands from excavations for construction and resurfaced by the navvy.
The customer had asked us to disburse the whole and to report from the Topsoil : We offered him the opposite.
We advised him to opt for a massive contribution of Compost, while leaving the land in place and, because of the situation in the South, to associate a mineral decoration agrementée with plants of the South little demanding on the richness of the soil.
Our plans arehandmade, on a drawing board, to keep the mastery of our achievements (the head drives the hand), not to limit our creativity to the possibilities of a software or a mouse... very often Inferior to our gray cells.

Mediterranean Garden
A Mediterranean garden is a garden called "dry", established on a mineral base, with movement and particle size ranging from rock to gravel. The whole is planted with naturally drought-resistant plants, among which we can select fragrant creeping plants, as well as small shrubs.
It is a garden that settles on stony soil and in the south in the regions north of the Loire.